Muramatsu Certified
Straubinger Certified
Katie's Flute Shop offers expert flute repair, and sales of both new flutes and piccolos, as well as consignment flutes.  If you are looking for a new flute, Katie has available to her the widest array of professional and student flutes available in the Twin Cities. All sales and repairs are by appointment only.
Now available on line: Katie offers a small selection of quality flute accessories.  Please visit the New Accessories Online Store to browse a selection of case covers (Beaumont, Fluterscooter, Nuboo, and more) as well as cleaning cloths and gig bags. (Temporarily Offline – please email for availability)
Katie Lowry is known around the country and the world as an expert in Flute Repair. She has worked with and continues to work with many of the best repair technicians and is constantly learning about and trying new techniques and materials. She has also developed a reputation f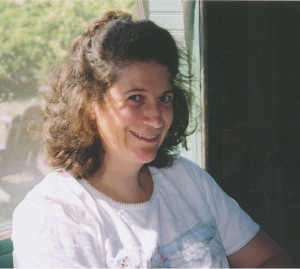 or honest and open customer service. She will work with each individual to ensure that their instrument is in the best possible playing condition.
Katie grew up in Massachusetts where she studied with Sue Kurian. She received her Bachelors of Music in Flute Performance from Lawrence University in Appleton, Wisconsin, studying with Ernestine Whitman. After completing the course in woodwind repair at Red Wing Technical College, she was employed by Verne Q. Powell Flutes, where she was instrumental in establishing the repair department. Continuing her relationship with Powell Flutes, and seeing a need for professional quality flute repair, in 1990, she relocated to Minnesota and opened her own repair service.
Shortly after moving to Minnesota, she studied with David Straubinger and is now a Certified Straubinger Pad Technician.
Wanting to continue to bring quality service to flutists across the country, Katie started offering some of the finest quality flutes, piccolos and accessories available to the discerning flutist.
Katie lives in Shoreview, MN with her 3 kids, 2 cats and a ferret named Jack.  Contact her for an appointment if you are seeking a new flute, or flute repair.